When you're looking for a new truck, you might initially consider things like how much horsepower it's packing under the hood. That'd be a mistake because when you drive home in the right truck, you can get so much more. The 2019 Ram 1500 is exactly that kind of pickup; committed not just to superior performance, but also comfort and passenger-friendliness.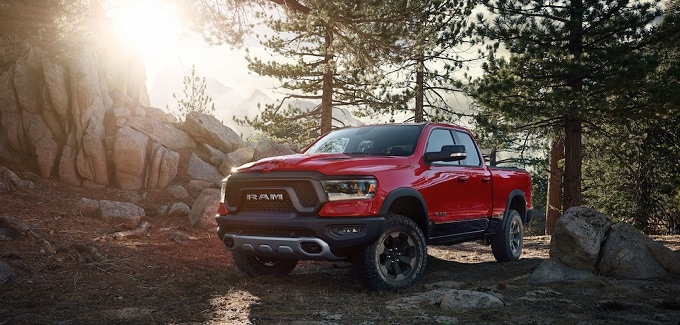 When you drive home in the 2019 Ram 1500, you'll enjoy a peak performance of 395 horsepower with 410 pounds-feet of torque. On top of that, however, you'll also get a comfortable interior that delivers a range of comfort, safety, and media features. With a seating capacity for up to six with the configuration, you'll have little letting the Ram 1500 double as the family car.
The Ram 1500, in fact, has earned accolades for its family-friendliness. Earlier this year, the Ram 1500 won top honors in the annual Family Car Challenge hosted by the Greater Atlanta Automotive Media Association.
"Our members were impressed with Ram 1500's combination of technology, functionality, drivability and family-friendly features," said GAAMA president Daryl Killian."It's only fitting that the all-new 2019 Ram 1500 won our top overall award given how the 2019 Ram 1500 is loaded with well-thought-out features that are important to families: segment-leading fuel efficiency, impressive ride quality, clever storage solutions and a comprehensive infotainment system."
Would you like to know more? Get in touch with the sales team at Champion Auto Group in Athens, AL. We'd love the opportunity to tell you more about everything the new Ram 1500 has to offer.